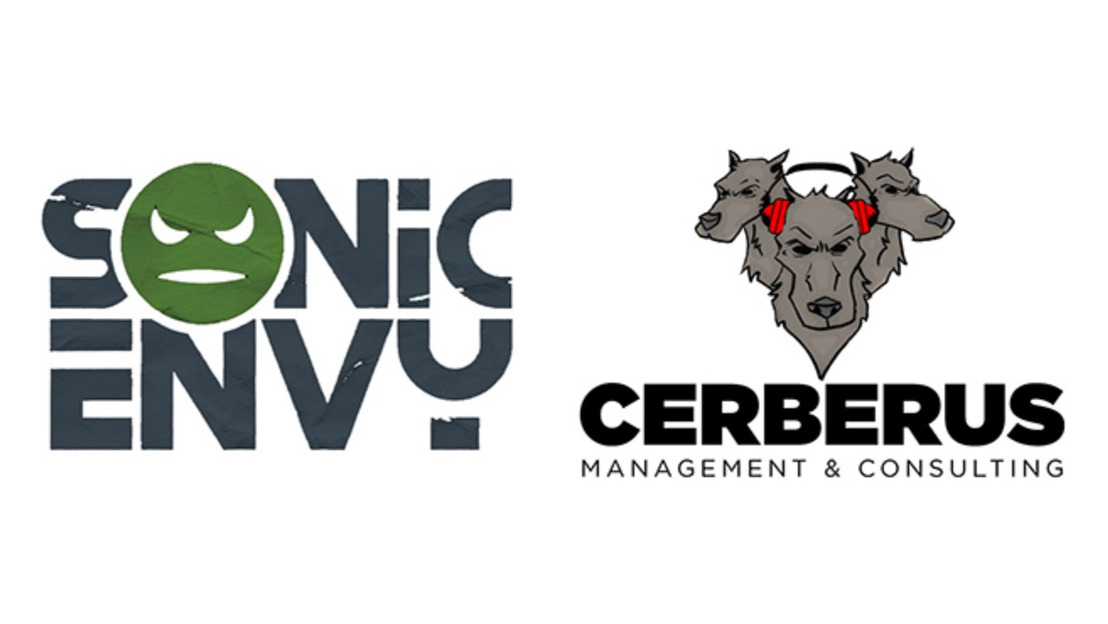 Men Without Hats Sign New Label Deal with Sonic Envy
Ink Management Deal with Cerberus Management
Monday, February 1, 2021 — Toronto, ON - Sonic Envy and Cerberus Management are excited to announce the signing of legendary Canadian band Men Without Hats. Sonic Envy will release their new album of 12 original songs, as well as an album of cover songs via the label in 2021, just as the band celebrates its 40th Anniversary.
Since their formation, Men Without Hats have been at the forefront of popular electronic music, creating worldwide anthems of joy and positivity that have weathered all musical styles and trends, mirroring and recounting the mysteries and challenges of the space and time we live in. Originally from Montreal but relocated to Canada's West Coast for the past 20 years. The group gained international recognition for their hit ''The Safety Dance'' in the 80s and the track when on to become a Top 10 hit worldwide.
Brian Hetherman, Founder of Sonic Envy and Cerberus Management is thrilled to add Men Without Hats to the roster of talent. "I have been a fan of Men Without Hats since I was a kid and I still have the 45 RPM record of "Safety Dance" that I bought back then. It is in my Jukebox at home. The fact that I am now managing the band and putting out their albums is an incredible honour, and very exciting," said Hetherman.
Sonic Envy and Cerberus Management service both artists and labels, working to help them achieve their goals. With over 30 years of experience in the music industry, the companies have one joint mission; to amplify artists' voices, messages and to help them pursue their dreams. This new partnership with the iconic new wave, synth-pop band is a testament to Sonic Envy and Cerberus Management's dedication and passion for Canadian talent.
"I saw Men Without Hats play just over a year ago and I was blown away. The band is more energetic than ever. I reached out to Ivan (Men Without Hats' lead singer) shortly thereafter, and we decided to go on this new adventure together," said Hetherman. '' We are delighted to have the opportunity to support them in their new endeavors. The band is also excited to get back on the road when it is safe to do so."
''Having our friends at Sonic Envy on our team is truly a gift,'' said Ivan Doroschuk, lead singer and founding member of Men Without Hats. ''We are eager to get started with them and connect with our audience. We have spent the past year working on 12 brand new songs and we can't wait for our fans around the globe to finally hear them! 2021 will be our year.''
Led by original founding members Ivan and Colin Doroschuk, Men Without Hats have been rounded out since 2016 by industry veteran Sho Murray, and augmented on this record by Colin's daughter, Soprano Sahara Sloan. For the past 10 years, Men Without Hats have toured the world with the cream of 80's royalty, playing for crowds in North and South America, Europe, Scandinavia, Jamaica, Australia, Mexico and South Africa. In fact, they have reached even more people and places than during their previous tours. Their crossover sound and message is resonating with a new generation of fans eager to appreciate the 80's influences in their own current brand of pop.
- 30 -
About Sonic Envy
Sonic Envy is a record label and worldwide physical and distribution company. In addition, Sonic Envy offers multiple label and artist services to give artists 1competitive edge and put them on the forefront of the music industry.
About Cerberus Management
Founded in 2002, Cerberus Management also provides consulting services to various companies, artists, and individuals looking for assistance with music related projects. Over the years, the company has managed the careers of artists such as: The Dead South, Holly McNarland, Andy Stochansky, Suzie McNeil, Derek Miller, among others. Cerberus' current clients include Men Without Hats, Pretty Archie, Bonds of Mara, and Western Swing Authority.
Samantha Pickard President, Strut Entertainment